Transitional Markets Consultancy (TMC) Ltd is a London-based boutique consultancy advising its clients on business strategy, finance, policy environment, risks and communications.
We focus on emerging markets (BRICS and beyond) and emerging industries (such as new media, P2P and the sharing economy) as well as sectors undergoing major change, such as energy and entertainment.
Founded in 2007, TMC has grown a strong network of consultants and partners, successfully taking on the most challenging tasks, from strategic industry analysis, business intelligence and due diligence to business model audit, public affairs and integrated marketing communications. We believe in a holistic approach that makes financial models, core competencies and PR messages work together to create value and sustainable growth.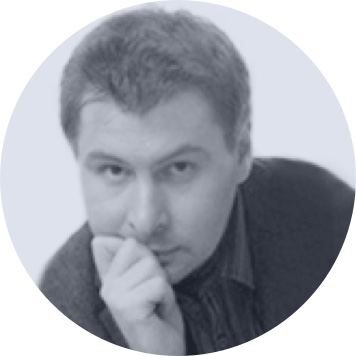 Dr. Vadim Malkin
Managing Partner
Vadim is a consultant with over 20 years of professional experience in business strategy advice, strategic communications and media management in the UK and Russia. He began his career in 1996 at what was then the world's second-largest PR firm, Burson-Marsteller. In 2000 he became co-head of Burson-Marsteller's Moscow office and its Russian/former Soviet Union operations.
Prior to moving to the UK in 2003, he worked as managing editor of one of the leading Russian online media outlets, Strana.ru, and was also election campaign manager of the liberal party, Yabloko. In 2006 he launched TMC Ltd, first as a PR and Public Affairs firm working mainly with clients from Russia and ex-Soviet Union countries, and then as a fully-fledged business consultancy offering 360-degree business advice, including industry/market analysis, business plans, strategy development and financial modelling.
Vadim's areas of expertise include:
• Corporate and business strategy
• Comprehensive risks analysis (market, business, political, reputational etc)
• Marketing/public opinion research
• Management in the media/entertainment industry
• Public/investor relations
• Crisis communications
• Public affairs
He has a PhD degree in Social Science from Moscow State University and an MBA from a top-ranked joint program run by New York University(NYU) Stern School of Business, école des Hautes Etudes Commerciales (HEC) Paris and the London School of Economics and Political Science (TRIUM EMBA).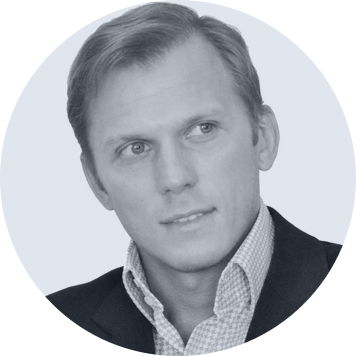 Yury Samokhin
Partner Finance and Business Strategy
Yury is a seasoned finance professional with 20 years of experience both in financial consulting and industry-side CFO agenda.
He began his career in 1997 with the legal, audit and accounting practice, Prime Advice, in St Petersburg, Russia, where he became Head of Tax Department, then a partner and Head of the Consulting and Legal Department. Between 2002 and 2007, Yury worked as Finance Director of the French subsidiary of a major Russian and European real estate development group, then became Finance Director of the main operating company in Russia, before becoming group CFO.
Since 2011 Yury has developed a financial consulting practice within TMC Ltd, London. His services include advice on wealth structuring and asset protection, investment decisions including financial modelling, negotiations and deal structuring, various aspects of financial control and performance enhancement.
Yury has a PhD in Economics, and is a chartered accountant (FCCA) and certified treasurer (AMCT), and has an MBA from the TRIUM program run by New York University(NYU) Stern School of Business, école des Hautes Etudes Commerciales (HEC) Paris and the London School of Economics and Political Science.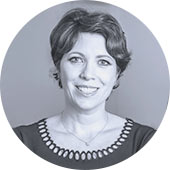 Jane Griffin
Media Relations Director
A former television and radio news reporter for ITV and the BBC, Jane has more than twenty years' experience in media relations, issues management and crisis communications.
Jane joined TMC from the leading engineering, project management and construction company, Bechtel, where she led media relations globally for the company's infrastructure business for more than seven years. Jane was previously Head of Corporate Communications for Europe's largest train lessor, Angel Trains, part of the Royal Bank of Scotland Group. She also held media relations roles for blue chip companies and high-profile organisations including Eurotunnel, Network Rail, the Association of Train Operating Companies, BAE Systems and the General Medical Council.
Key highlights of her career include successfully managing crisis communications in Muscat, Oman after workers protested over pay, leading the media response to a Competition Commission investigation into the rolling stock market, managing media relations after the Potters Bar rail crash and proactively releasing the news story about illegal immigrants crossing the Channel Tunnel.
Jane graduated in French and Italian from Bangor University, Wales and speaks fluent French. She has a postgraduate diploma in Broadcast Journalism from Falmouth University, England.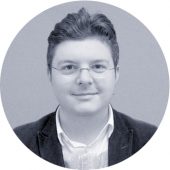 Alexander Vostrov
Account Director – Moscow Office
Alexander has over 10 years of professional experience in news and business journalism. His last position as a journalist was the news editor-in-chief at the first and, so far, only Russian business-channel RBC-TV.  Before that, he worked at the channel as an output editor and a chief observer.
Besides working at RBC-TV, Alexander collaborated with numerous Russian media, including TASS (the state news agency), Rossiyskaya Gazeta (an official newspaper of the Russian Government) and Kommersant (a leading Russian business media holding). He participated in the launch of several media start-ups, including the Moscow City news agency.
He graduated from the Faculty of Philosophy at the Russian National Research University Higher School of Economics in 2008.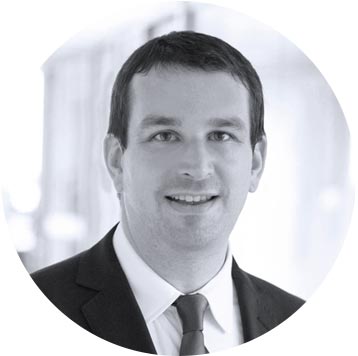 Greg Morsbach
International Communications Consultant
Greg has a track record of over 15 years in corporate communications and news journalism.
As a trusted counsel to C-suite executives and board members, Greg has led in-house communications teams in listed global companies ranging from FedEx, to General Motors Europe and the top zinc metal producer, Nyrstar.
Battle hardened in issues and crisis management with expertise in media relations, Greg made the switch into PR from being a producer / reporter at the BBC where he covered international news and business stories on global assignments and overseas postings.
An expert in Latin American affairs, a region where he lived for several years, Greg speaks fluent Spanish. In addition, he is a native speaker of German.
He is a history graduate of York University (UK) and a journalism post-graduate of Leeds University (UK).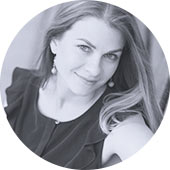 Irina Lunegova
MENA Regional Manager
Before joining TMC, Irina worked as the Deputy Head for PR at ROSATOM's Project Office for Digital Transformation. Before that, she managed PR and marketing activities at Adam Smith Conferences — a leading British company for high-profile business conferences in the Russian and European markets.
She has solid, close to, 10-year experience working in the Russian Public sector, including: coordinating experts' activities at the Centre for Strategic Studies at the Accounts Chamber of the Russian Federation; heading the International Cooperation Unit at the Russian government's Analytical Centre; setting up partner relations with top think-tanks and expert organisations from all over the world; and running international programmes at the Moscow State University Business School as the Head of the International Unit.
Irina graduated from Moscow State Linguistic University with a Specialist's Degree in International Relations and Political Science. She attended a short-term leadership program for public sector employees at the École Nationale d'Administration in Paris, France in 2015.
Irina speaks fluent English and French, with a basic grasp of German.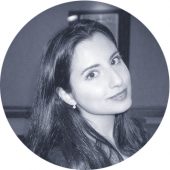 Raisa Ostapenko
Social Media Executive – Paris
Raisa's responsibilities include cultivating our clients' social media marketing plans, developing brand awareness and online reputation, and generating relevant and educational content (both written and visual). Raisa came to TMC with a background in professional journalism and translation, having worked at various news outlets, including BBC Russia, France 24, and Meduza.
Outside of TMC, Raisa is a political analyst and a historian of Eastern and Central Europe, studying for a PhD in Slavonic Studies at the Sorbonne in Paris. Raisa obtained a Double-Bachelor's degree in History and French Language & Literature from the University of Maryland, College Park and an MPhil in Modern European History from the University of Cambridge.